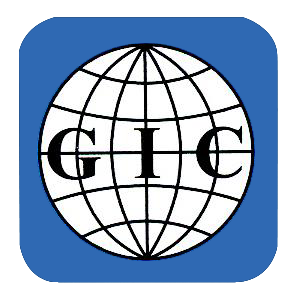 Geocarto International Centre Ltd. (GIC)
Geocarto International Centre Ltd. (GIC) was established in 1985 to promote the application of satellite remote sensing technology. The Centre is currently the sole reseller of high resolution images collected by QuickBird, WorldView-1 and WorldView-2 satellites in the Hong Kong and Macau regions.
Geocarto International (a multi-disciplinary journal of remote sensing and GIS) was published by GIC for 20 years from 1986 to 2006. Effective from January 1st, 2007, this journal is published and distributed by Taylor and Francis in the UK.
Some years ago, using lenticular technology, GIC launched a special 3D processing service to add a third dimension to 2D satellite images. Unlike 3D modeling technology which generates only a perspective view, the 3D pictures produced by us provide realistic true 3D effect without the need for special viewing aids, such as 3D glasses.
Later on, GIC has started applying this fascinating 3D processing technology to other forms of presentation. After years working on the technology, we can now provide 3D conversion services to customers in portraits, landscape and wedding pictures. With the stunning 3D effects, our products are best in giving visual impact to the audience. They can be used as teaching aids or marketing tools to show landscape or products that seem to move in quasi-real life situations.
Our 3D pictures are custom-made permanent hard copies and can be produced in various sizes and in any number of copies upon the customers' requests. Our technology now supports either 2D digital images or stereo pairs of digital images conversion.
Telephone: (852) 2546-4262
Facsimile: (852) 2559-3419
E-mail: geocarto@geocarto.com
Website: http://www.geocarto.com/exhibition
Address: Room 1302, 13/F Trend Centre, 29-31 Cheung Lee Street, Chai Wan, Hong Kong